Reluctant Paladin Published on October 3, 2017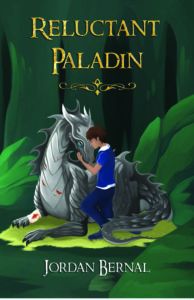 All Niall wants is to stay out of trouble at his new school, but Thorin, the school bully, has other ideas. Niall's grandfather recruits him to help care for Grayson, a tortured dragonet. Niall bonds with Grayson and swears his allegiance to the Tuatha dragon clan. When the bully discovers Niall's secret dragon scale pendant, he confronts the bully in order to protect a centuries old secret—dragons really do exist!
"Compelling characters in an imaginative setting with lots of excitement and adventure. I loved every page!"—Penny Warner, author of THE CODE BUSTERS CLUB series.
Now available at Amazon, Barnes & Noble, and bookstores everywhere.
_______________________________________
Sneak Peek of Reluctant Paladin Cover
Here is a sneak peek of the front cover of my middle-grade novel, Reluctant Paladin. Shooting for an October 1 publication date.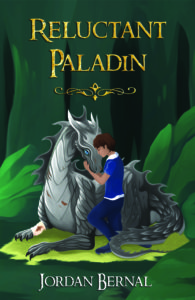 _____________________________________________
Reluctant Paladin is nearing publication!
One final pass of editing on my middle-grade novel, Reluctant Paladin while awaiting cover art. This novel is a spin-off from my first fantasy novel, The Keepers of Éire. Reluctant Paladin is a coming of age story that blends modern-day fantasy/adventure with the emotional upheaval of dealing with bullies. Here is my back cover blurb, as of now:
All Niall wants is to stay out of trouble at his new school, but Thorin, the school bully, has other ideas. When Niall comes home sporting bruises and asking for money, his grandfather's suspicions grow, but Niall won't open up about his troubles. To gain Niall's trust, his grandfather recruits him to help care for Grayson, a newborn, wingless dragonet—himself a victim of cruelty and prejudice. Niall bonds with the dragonet and swears his allegiance to the Tuatha Dragon Clan. Now he must keep the dragon clan a secret.
Thorin struggles to care for his six younger siblings while dealing with the death of his mother and the fallout brought on by his father's grief. Too young to shoulder the burden, he grows more desperate as his father's destructive behavior puts the family in jeopardy.
Niall endures the taunts and physical harassment until Thorin discovers Niall's unique pendant. Then he is forced to do what is right: stand up to his fears and confront the bully in order to protect a centuries old secret—dragons really do exist!
What do you think? Does this make you want to read the book?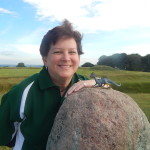 _____________________________________________________________
St. Patrick's Day Special
Want to celebrate "being Irish", even if you're only Irish for one day? Would you like to get a taste of Éire, but can't afford the travel expenses?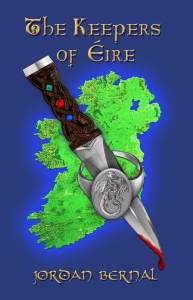 My debut fantasy novels, The Keepers of Éire  and The Keepers of Éire-YA Edition are set in modern-day Ireland and feature an American woman and an Irishman searching for their destinies and a way to stop a dragon killer. Readers will be transported to the lush, rolling hills, spectacular stone circles, and bustling cities of Ireland. In celebration of St. Patrick's Day, I am offering both Kindle e-books at reduced pricing for one week starting Thursday (3/16). Visit here to get your copy.
Enjoy the read. Let your imagination take flight! Sláinte!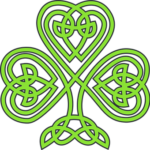 _____________________________________________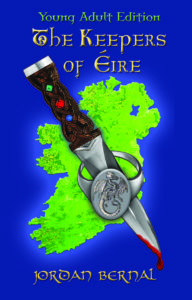 News Flash:
I have just released a YA (Young Adult) Edition of my first novel, The Keepers of Éire. Same great story, just without the more adult scenes. Print version is now available on Amazon here. The ebook edition will be available shortly.
_____________________________________________
Author Event
Join me and three of my writer friends (Paula Chinick, Mary Heaton, Elaine Schmitz) as we take you on armchair journeys to Ireland, Greece, and Shanghai without ever needing a passport. How, you ask? At a Tri-Valley author event on Friday, November 6, 2015 starting at 12:30 p.m. at Bay Books in San Ramon, CA. Check out our flyer below. And taste some fabulous desserts from these exotic locales (including my Dragon Guinness Malt Cake).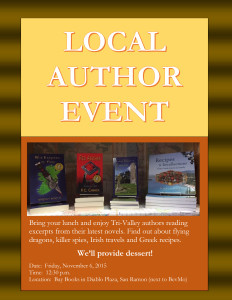 Hope to see you there.
_______________________________________________
More Breaking News!!!
As posted December 21, 2014 on the Mused edition for BellaOnline:
Gold Award for Science Fiction and Fantasy: The Keepers of Eire
Here is what BellaOnline had to say about my first novel in The Keepers series:
Devan Fraser might have been born in the US, but her family's connection to Ireland runs deep. So when her parents are tragically killed, she embarks on a trip to seek out her heritage. What she doesn't know is that her ancestors intertwine with a secret group of dragon-riders, sworn to protect Ireland from harm.
When she meets Dublin street-rat Christian Riley, they immediately recognize kindred spirits in each other. Together they must find their destiny and help bring an end to a serial killer's tormented activities.
The Keepers of Eire is a wonderfully, intricately layered journey through the streets of Ireland and the many sacred sites which pepper its green fields. The characters are rich, multi-faceted, and believable, their strengths and weaknesses weaving into a tapestry which bring this story into vibrant life. One gets a real sense of the layers of history, the relationships in the families, and the decades-old histories between characters which make this an immersive epic in the tradition of Dragonriders of Pern.
Jordan here: I am so excited to win this award. The Keepers of Éire has now won two Gold Awards for best SF & F Ebook. And, to be mentioned and compared to Anne McCaffrey's Dragonriders of Pern is the ultimate for me!
——————————————————————————————————-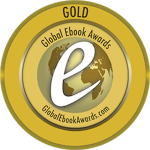 Breaking News!
I am thrilled to announce The Keepers of Éire has won the 2014 Global Ebook GOLD Award for Fantasy/Contemporary. It is an honor to have won this year, and a validation of all the work that went into writing and publishing my first novel in "The Keeper" series.
Authors know their greatest challenge is getting their work known, read, loved, and recommended to others. One predicament authors have is finding readers. And, of course, the best publicity is "word-of-mouth". So tell your friends and neighbors to take a chance and check out a new author's work. There are some really great writers in the world today.
–––––––––––––––––––––––––––––––––––––––––––––––––––––––––––
Check out the Booktrack trailer of The Keepers of Éire – Chapter 1
––––––––––––––––––––––––––––––––––––––––––––––––––––––––––
Free! Just in time for The Keepers of Éire book launch, check out a feast for the senses—read and listen to Chapter One using Booktrack, soundtracks for books. Booktrack allows writers to set mood and sound to their writing (think movie soundtracks). Click here for this unique experience.
And enjoy Destiny of Éire, my synopsis poem, also on Booktrack.
FYI: Booktrack currently only works in Google Chrome and Opera Internet browsers (downloading is free).
—————————————————————————————–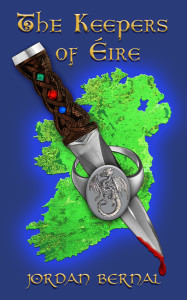 The Keepers of Eire
Journey with Christian and Devan as they discover their destinies, the truth of dragons, and the depths of honor and loyalty to which people will go to protect the ones they love.
Cover Art: Christine McCall
Now out at: Amazon, Barnes & Noble & other bookstores.